Smartest lighting helmet EVO21 with innovative safety features at LIVALL's new online store
New York, New York / ACCESSWIRE / November 1, 2021 / Leading smart helmet brand LIVALL is all set to redefine rider safety with its all-new EVO21. Proud winner of the prestigious iF Gold Award 2021, the EVO21 is the world's smartest lighting helmet, intelligently designed with cutting-edge safety features, like 270 degree rear light, SOS alert, patented fall detection technology, and more. The helmet works in tandem with the LIVALL app that helps to track fitness data, route, and also enables the rider to stay in touch with the riding community.
"We are excited to share with your our state-of-the-art award-winning EVO21. Since the beginning, we have been focused on developing smarter and safer helmets for riders. We continue to evolve over the years with new updates on every new model and EVO21 is our crowning achievement", stated Bryan Zheng, the Founder and CEO of LIVALL.
"We are proud to present to you the smartest lighting helmet in the world that will 'redefine your safety' and for better."
The LIVALL EVO21 has been designed based on 3 core principles- Brighter, Lighter, and Safer.
Continuing LIVALL stresses that while other helmet brands often fail to offer 360 degree visibility despite tall claims of the same. EVO21 is uniquely designed to assure true 360 degree coverage. The highly acclaimed LIVALL helmet comes with extremely bright 270 degree rear lights and wide-angle front lights to optimize visibility for the riders- even at long ranges. The smart LEDs indicate the driver about the next step- turn, stop or ride on. Additionally, the helmet is integrated with 3 dynamic light effects to assure easy visibility around the rider.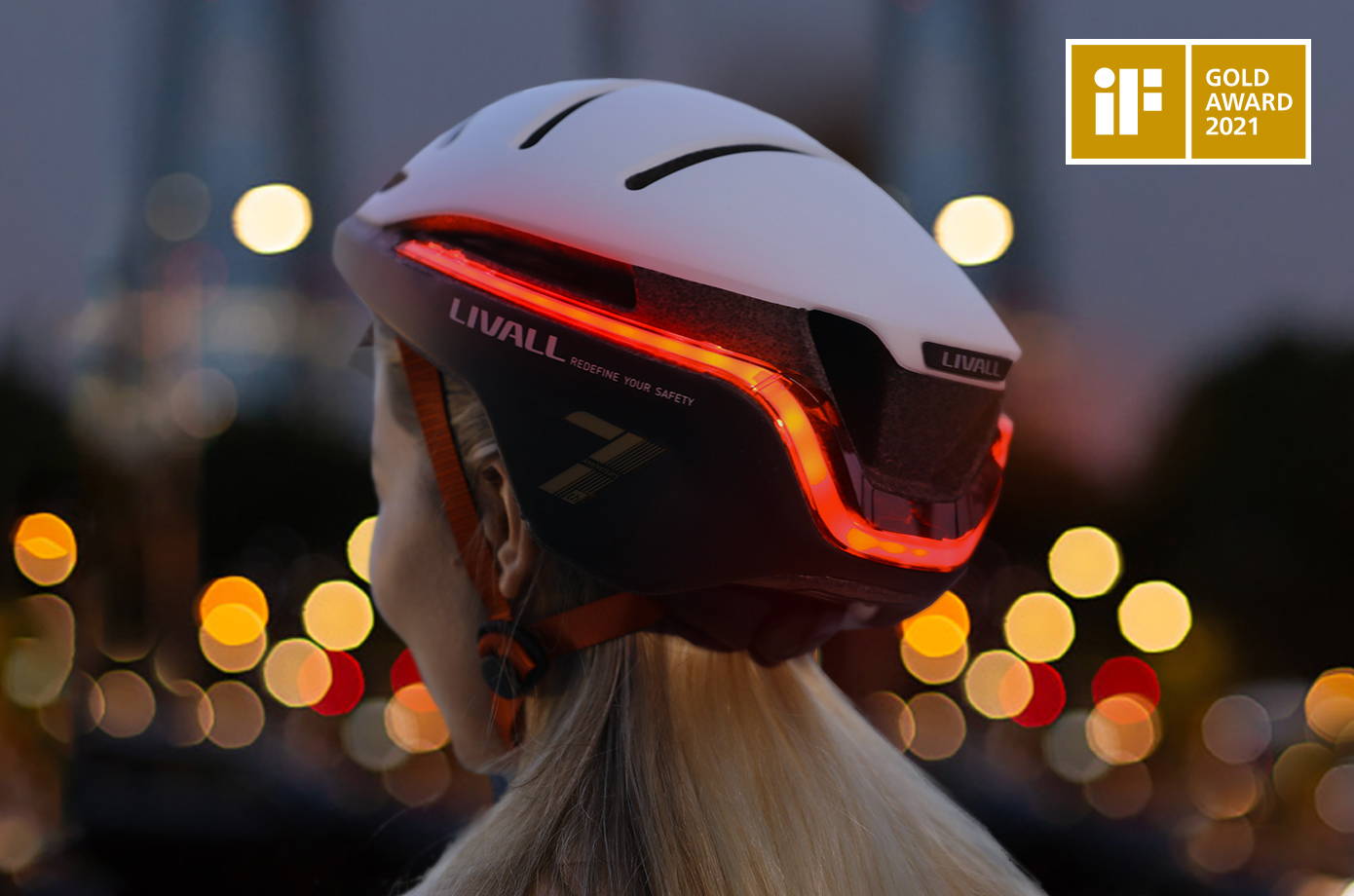 The EVO21 also comes with automatic brake warning Light. The helmet is attached with smart sensors that can easily detect when the rider is about to come to a stop or is slowing down. Once detected, the sensor will automatically turn on the brake warning light to alert vehicles behind you.
"Our EVO21 is intelligently designed with strategic lights and sensors to prevent unwanted collisions on the road."
Another major USP of EVO21 is its Smarter Turn Signaling feature.
"EVO21 is backed by the same turn signals of a car or motorcycle. They come with super bright LEDs which are designed to signal the next turn to be taken to drivers, at just a press of a button. The turn signals work in tandem with a remote control on the handlebar that allows easy wireless communication with the smart LEDs", Bryan goes on to explain.
The LIVALL model also comes with patented fall detection and SOS technology. If the rider is distressed and unable to communicate or move after an accident, the helmet will immediately send a text message alert to the rider's emergency contact with his/her exact GPS location.
Boasting its 350g lightweight design, EVO21 is ultra-lightweight and offers 30 percent more ventilation compared to other helmets around.
Top features of LIVALL EVO21
Genuine 360-degree coverage
Automatic brake warning light
Smarter turn signaling
Patented fall detection technology
Color-changing front light
270 degree super bright rear lights
Patented SOS system
10 hours of battery life
Ultra-lightweight
Strong impact protection with protective PC shell on top and bottom, and EPS impact-absorbing liner
Crash-test certified
Automatic induction lighting
IPX5 waterproof
Compatible for all kinds of weather conditions
And more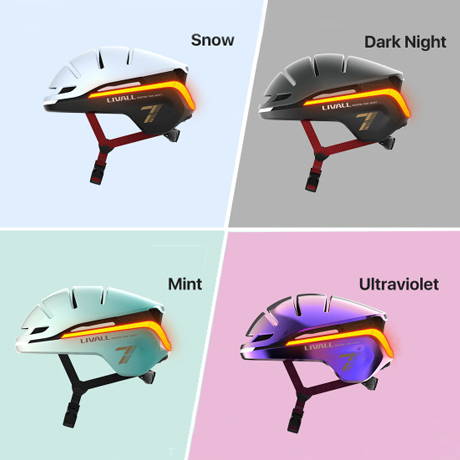 With the holiday season just around the corner, EVO21 can make a fantastic gift for the rider in the family. For more information, please visit www.livall.com and mall.livall.com.
About LIVALL
The world's first smart and safe helmet, LIVALL is the pioneer and leader in smart helmets with advanced safe features. As the first smart helmet brand to provide initiative protection, LIVALL believes in continuous innovation, designs, and develops state-of-the-art smart helmets for commuters, cyclists, and outdoor enthusiasts alike.
Media Contact
Company:LIVALL
Contact Person: Evelyn Shi
Email: marketing@livall.com
Country: United States
State: New York
City: New York
Website:www.livall.com
---